Our Story
Mama-run and family owned, based in Cheshire.
"I always struggled with — even though I was more than happy to breastfeed in public — the anxiousness of being 'exposed' and a lack of privacy. Something I knew I wasn't the only one struggling with – confidence to breastfeed anywhere – but staring at the uninspiring apron-style covers that saturated the market, I didn't want to lose my identity even more than I felt already."
MJ - Bon + Bear Founder & Mama to Two
What We Do
We are passionate about supporting style-conscious mamas navigate the challenges in their motherhood journey. From our modern baby essentials collection, to real motherhood stories, parent approved tips and self-care help to overcome common postpartum struggles.
About Me
After a traumatic birth of my first born son, months of breastfeeding issues and postnatal depression meant I found my start to motherhood tough and bonding with him hard.
After breastfeeding came to an abrupt end my experience drove my mission to "help at least one Mama" on their journey after my own challenges with CMPA, reflux and a shift in my identity.
I wanted to help Mamas who had journeys similar to mine in the fourth trimester with products I knew truly helped us in the end.
Why We Are Here
I couldn't find the products that I needed - but still my style - everything made me feel like I was trying too hard to fit society's version of mum style, or things that were totally for the baby.
This was particularly true of breastfeeding covers that were outdated and the aim of the product was to cover you completely — which to me felt like you were hiding yourself. But also Baby Wraps which were all super plain and uninspiring!
So in 2020 I set out to create what I needed – a modern breastfeeding cover and baby wrap – something that was stylish, in an always-on-trend print (leopard is a basic IMO) but also fuss-free that would support us through the struggles.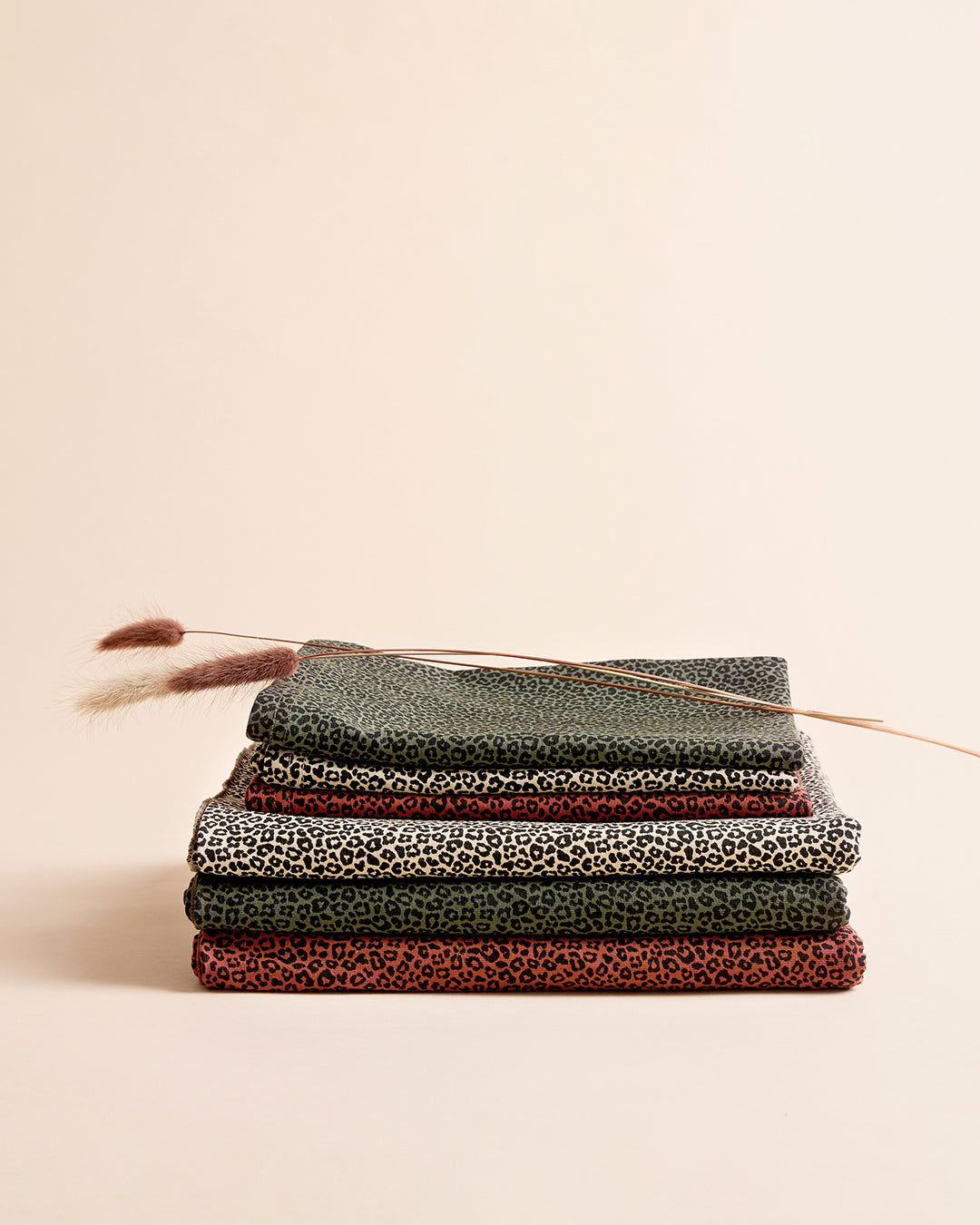 Our collection features our award-winning breastfeeding cover and baby wrap which is designed with the sole aim to make a Mama's journey through the fourth trimester stylish and to help you feel more like you, but most importantly – supported.
So you can take care of your littles with ease and confidence. 
Ready to join the Bon + Bear family?